Our journey so far
Our founder Bilal Awan is a tech entrepreneur, and he has won many awards and is often asked to present or showcase his ideas at conferences all over Europe and the Middle East.
It was during these travels that he got the idea for the use of emerging technologies in the treatment of phobias. Bilal has always been interested in the use of technology and in improving the quality of people's personal, family, and social life.
It all started in 2017 at the IEEE Young Entrepreneur Conference in Sarajevo, Bosnia and Herzegovina where Bilal was a Keynote Speaker. The idea was born and exploratory talks with psychologists and technology experts let to initial software clinical trials conducted in a clinic in Austria.
PsycReality was born in the Summer of 2018 with a highlight being attendance at the Shift Conference in Zagreb as a featured start – up as well as attending Web Summit 2018 in Lisbon as a featured Start -up.
Bilal started building up a team of professionals and med techs and in Dec 2018 applied for an Irish Patent which was granted in 2019.
The year 2019 was a busy and successful year as PsycReality was awarded Best Start – Up during LEAP Summit Zagreb, attended Turkey TechnoFest Istanbul as featured start-up, attended World Enterprise Investment Forum, Bahrain as featured start-up and was awarded top 50 tech innovators during Internet Conference Dubai. Also, in 2019, there was an invitation to attend UNIDO (United Nations Industrial Development Organization) conference as featured start – up in Bahrain.
A strategic partnership was formed with an FDA approved Global company, the holder of patents in 36 countries, for the further enhancement in innovative technologies.
In 2020, research was conducted on phobias and the behaviour and response of patients from different regions to test the viability of the software developed to date.
The Product
The major challenge for psychologists is to replicate the real phobia experience in the clinic. to date it is by discussion, cognitive therapy, and perhaps very poor graphic versions for patients to look at. VR in 3D will make the phobia be very real in the clinic room. If the patient gets a realistic VR experience the psychologists can use, then use their treatment processes and judge the real improvement.
No one has yet produced really good video VR versions of phobias e.g., dogs that will make a noticeable difference.
Psycreality will provide, in time, about 10 different software versions of common phobias that psychologists will use to speed up and enhance the treatment of phobias. They will download the versions as they need them and be charged appropriately – approx. €7.00 per session.
The concept is that by using this software they will speed up the number of treatments needed to improve the wellbeing of the patient in the phobia environment that they suffer from. The early feedback is that it will be reduced from 22 sessions to maybe 10 to get rid of the phobia.
For this to benefit the psychologists, they will charge more for their sessions using Psycreality software, reduce their waiting times, enhance the lives of patients, and enhance their reputation for their role in the community.
In time the use of A.I. will make the product even better. Enhance versions will have different versions e.g., different sized dogs / more aggressive versions as the patients can cope and the psychologist feels they can be exposed to more of that phobia and be better able to tolerate and live with that phobia.
Also, we are planning to have a Body Suit that will allow the patient to feel the phobia e.g., a dog touching the leg, and so enhance the experience in the clinic. Also, their brain waves will be measured to see medically how thy care coping with the phobia stimuli is presented to them. In this was the psychologist can truly see if the treatment is working and how effective it is.
There are endless possibilities as other mental health issues like depression could also be included at a later stage.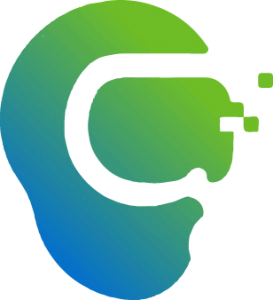 How do we imagine the future
What we envision
We strive to improve people's fear of phobias, mental health, and wellbeing through innovative and enhanced technology
Target Market
The primary market is Psychologists and large clinics who treat phobias. In addition, hospitals and health insurers are vital too as patients may start there for assistance and financial support. In many countries there is insurance or government support for treatments but often it is at an agreed price which will be difficult for Psycreality as the model is based on psychologists charging more for use of our software.
Also, website and social media will allow patients to see for themselves what Psycreality offer and through the psychologists what they can expect.